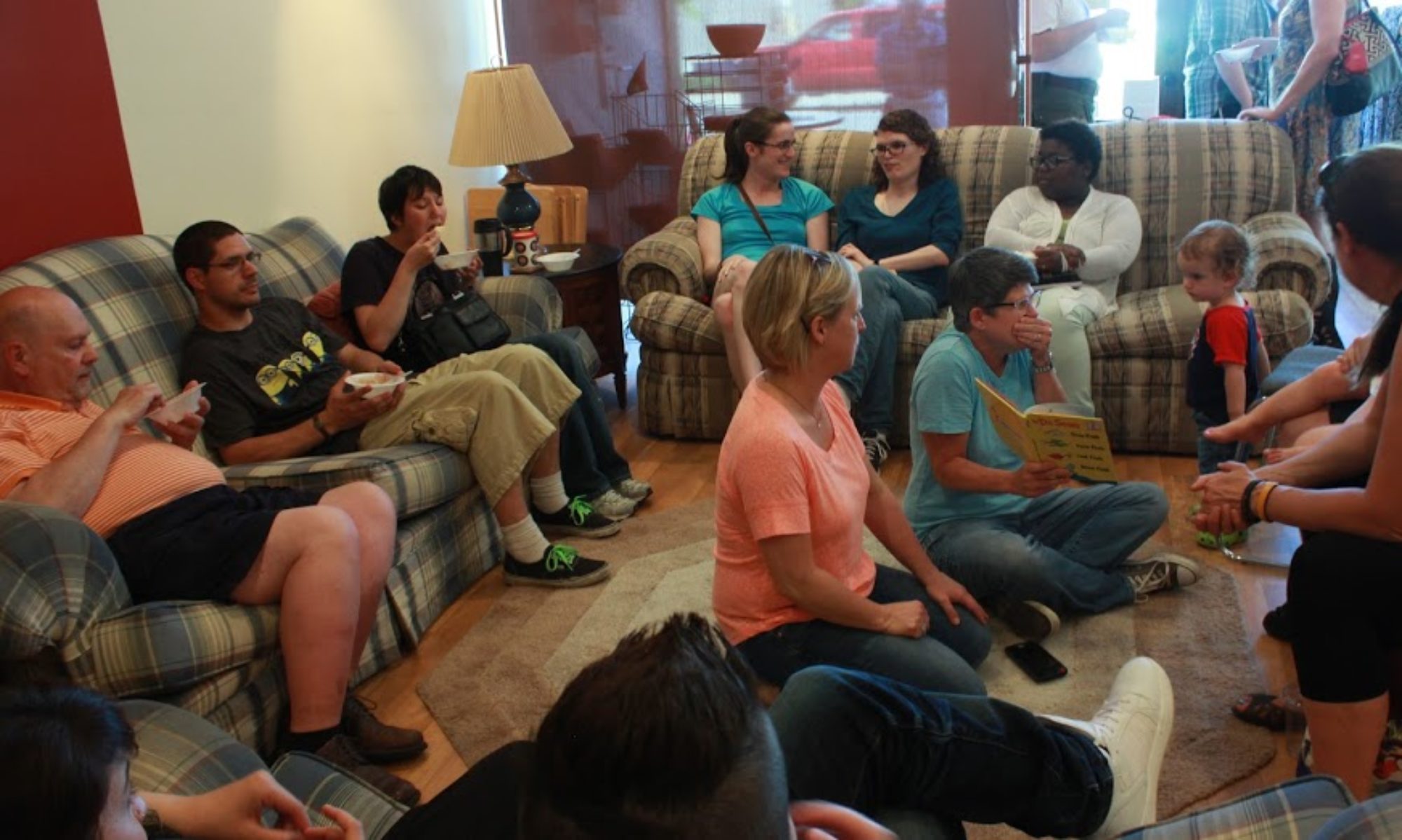 In April 2003, we opened a Community Center to serve as a home base for Pride Lafayette and to provide a place where everyone in the local LGBTA community can come together. Our first location was a donated space given to us by a kind community member. In November 2004, we moved into a larger facility with multiple meeting rooms and a library. In June 2009, we moved to our current location at 640 Main in Downtown Lafayette.
Community Center Hours: 6:00PM-8:00PM, 7 Days/Week (dependent on hosting schedule. Please refer to the Community Calendar for exact open days)
VOLUNTEER AT THE CENTER
We are always looking for individuals to serve as hosts during open hours at the Community Center. Host duties include, ensuring the Center is opened on-time, greeting visitors as they arrive, providing information to visitors regarding services available to the LGBTA community, and providing information about our organization.
Please contact our Host Coordinator via our Contact Form for more information.
Severe Weather Policy
Our Severe Weather Policy outlines the actions Pride Lafayette will take in response to various severe weather situations.
The Community Center will be OPEN when under:
A Winter Storm Watch
An Ice Storm Watch
A Winter Weather Advisory
A Freezing Rain Advisory
A Severe Thunderstorm Watch
A Severe Thunderstorm WARNING when not under a Tornado Watch (no sirens will be sounding; see below)
A Tornado Watch
The Community Center will be Center will be CLOSED when under:
A Winter Storm Warning
A Blizzard Warning
An Ice Storm Warning
A Severe Thunderstorm Warning when a Tornado Watch is in effect (sirens will sound)
Tornado Warning
In a tornado warning or a severe thunderstorm warning issued under a tornado watch, doors will remain unlocked if the Center was already open so those coming to the Center can opt to seek shelter with those at the Center. However, it is advised to seek shelter below ground if possible when sirens have sounded. Note that the Center has no basement. Also, be aware that the ground level shelter space at the Center is limited to our accessible restroom and the small interior office.